Kolkata isn't only the city of joy but it has a wide range of street food that will give you joy. If you are in the streets of Kolkata don't forget to try the Best Street Food in Kolkata.
If you are visiting Kolkata but did not taste their variety of street food such as Puchka, Luchi-torkari, Ghugni Chaat, etc. your outing will never be fruitful. So, make sure you taste all the best street food in Kolkata that we have listed here.
18 Best Street Food in Kolkata You Must Try
Kolkata has something to please every kind of food enthusiast, whether you're a fan of sweet or savory food, vegetarian or non-vegetarian, spicy or mild. In this blog post, we'll be delving into the 18 best street foods in Kolkata.
If you have ever been to Kolkata, you must have tried any of these street foods. In case you are going to visit this city for the first time and want to try the best street food in Kolkata then try to choose from these 18 best street foods in Kolkata.
List of Best Street Food in Kolkata:
Puchka
Luchi-torkari
Fish kachori
Mughlai Paratha
Fish kabiraji
Churmur
Ghugni Chaat
Jhalmuri
Keemar Doi Bora
Kathi Rolls
Shingara/ Samosa
Chhanar Jilipi
Aloo Kabli
Telebhaja
Aloo Dom Luchi
Kabiraji Cutlet
Dragon Chicken
Ghoti Gorom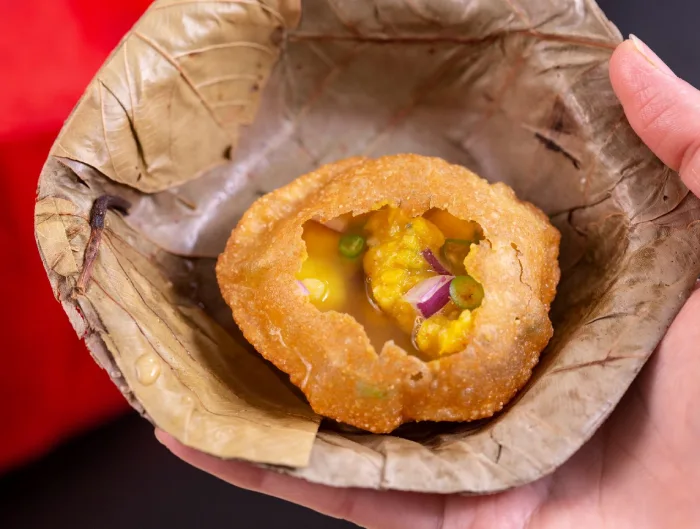 If you want to try the best street food in Kolkata, you must try Puchka. This is the most delicious street food in the city. You will easily find 2 to 3 shops of Puchka in Kolkata's street. Puchka is served in a bowl made of shal pata. The Puchka is filled with "tok jol" which is sour in taste due to tamarind. 
Everytime you eat Puchka in Kolkata's street you will get an extra Puchka as a complimentary. The extra fuchka you get after eating is called "faw". There are many types of fuchka like dahi fuchka, chatni fuchka, ghugni fuchka etc. If you want to eat Puchka in Kolkata you will have to pay Rupees 10 for 4 pieces.
Variety of Puchka:
Dahi puchka
Chatni fuchka 
Ghugni fuchka

Best Place in Kolkata to Eat Puchka is Vivekananda road, near Swami Vivekananda museum.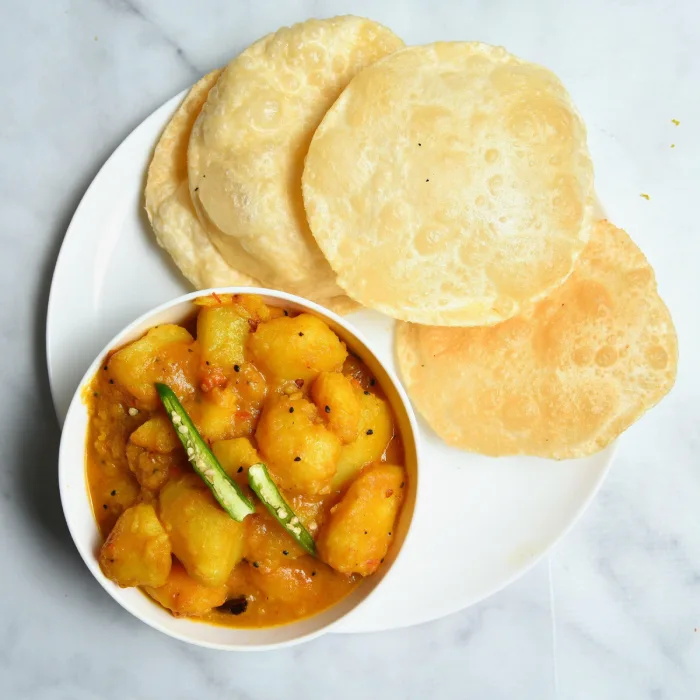 In Kolkata, Luchi Torkari isn't only the most delicious food but it is one of the general street foods that is eaten by people of Kolkata on each Sunday. However, it is available all the time around the city and one can enjoy it in the streets of Kolkata.
In other states the Luchi Torkari is popularly known as Puri; however, in Kolkata it is known as Fulko luchi and alur torkari. It is a deep fried puffed up bread served with a plain white potato curry. You will have to pay Rs. 10 to enjoy this famous food in Kolkata.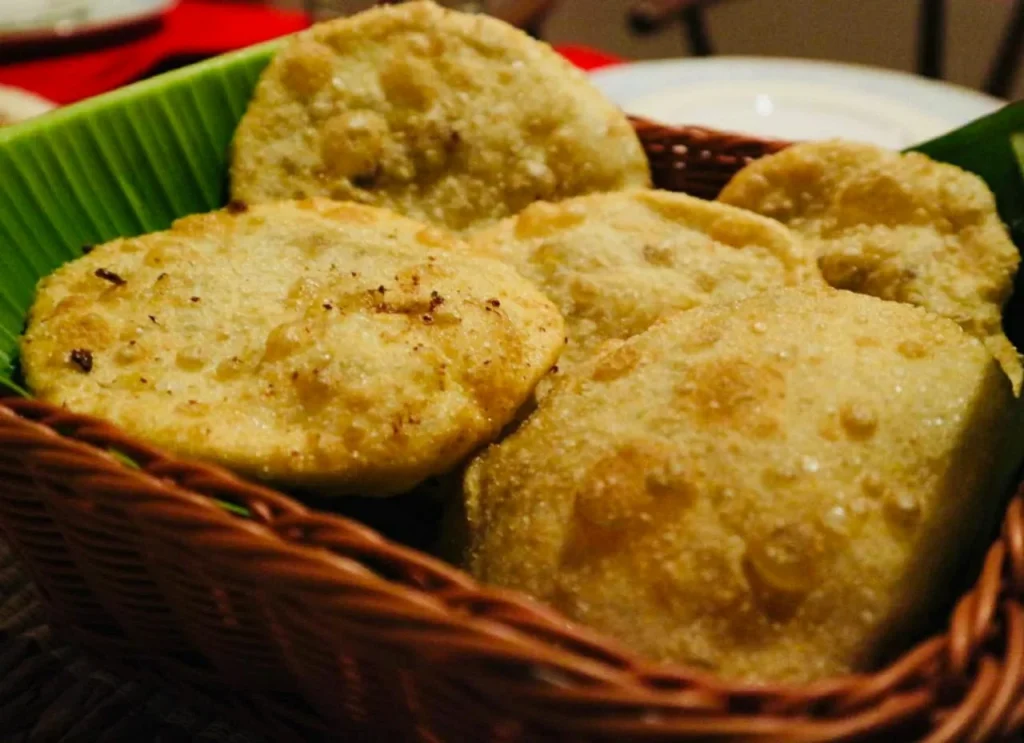 One of the most irresistible street foods in Kolkata is Fish Kachori. Those who take the first bite of it will crave for another one. People from the city eat this street food regularly and they totally love it. If you want your taste bud to taste something awesome, make sure you eat Fish Kachori.
This is so awesome in taste that those who don't like to eat fish will fall in love with this food. Fish Kachori is like a signature food of Kolkata and so, it is at the 3rd place of best street food in Kolkata.