Majestic Gardens, Great Shopping Locations, Mughlai Food, Petha, and there are dozens of other things for which Agra is famous except the Taj Mahal; those who have visited Agra Taj Mahal many times, they can obviously ask questions like What is Agra Famous for Except Taj Mahal? And that is why, theunsure team has prepared a list of famous things that give people a different perspective to see Agra, and reasons to visit Agra again and again.
In this article, we will find what is Agra Famous for Except Taj Mahal that makes it one of the most tourist attractions. So, the Agra is famous for except Taj Mahal are –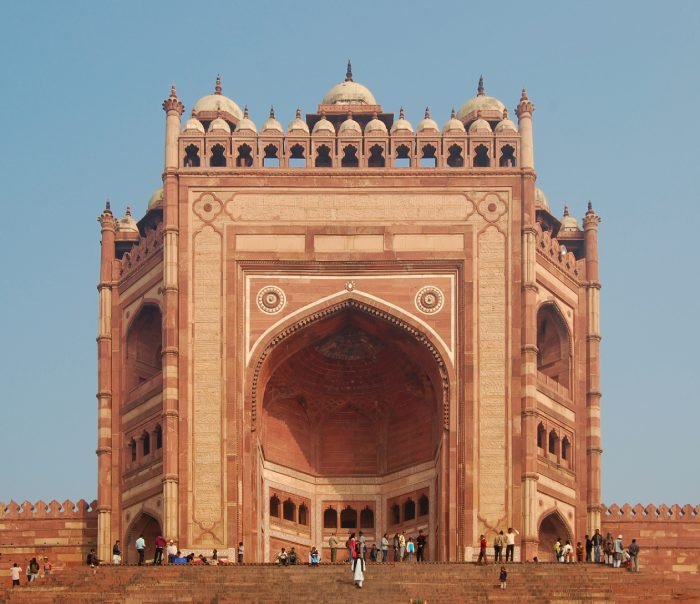 Taj Mahal isn't the only reason why people visit Agra, there is Fathepur Sikri – a town in the Agra District of Uttar Pradesh, India. Fatehpur Sikri is popular for its remarkable architecture, Jodha Bai Palace, Diwan-I-Khas, water tanks, tombs etc. It also has the tallest gate Buland Darwaza and the tomb of the Sufi saint Salim Chishti.
Those who visit the Agra should definitely visit Fatehpur Sikri. We would like to advise you to hire any local tour guide as they will help you understand all about the Fatehpur Sikri as well as they are very good at explaining the beauty of that place.
Petha is a desert which originated in Agra. It is one of the most popular desserts of Agra. Those who reach Agra, whether because of the Taj Mahal or any other reason, they should try petha for sure because it is very delicious. In Agra, Petha has numerous varieties from pan flavor to mango flavor petha.
Handicrafts at Sadar Bazaar Agra
Those who want to visit Agra but not to watch Taj Mahal can take advantage of Handicrafts at Sadar Bazaar Agra. The shops in Sadar Bazaar Agra offer great delights for shopping-lovers. Marble products to leather stuff can be shopped as all of these are available in Sadar Bazar. If you are someone who loves handcraft objects and stuff you wouldn't regret visiting Agra.
Non-Vegetarian Food (Butter Chicken, Mutton Biryani)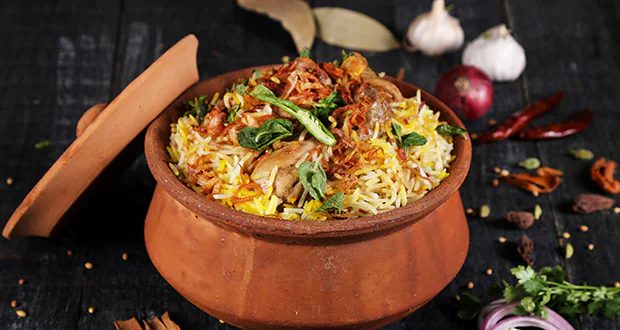 If you are a food lover especially, Non-Veg food lover then you will never forget your visit to Agra. The food that you will find in Agra's restaurant and street food stall will amaze you because they taste awesome. Butter Chicken, Mutton Biryani and other non-veg dishes are there which people of Agra love and you would love them too. If you are someone who loves to visit places just to taste foods then you must visit Agra.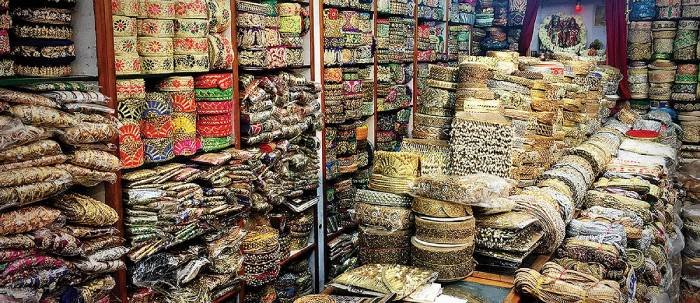 Kinari Bazaar is an interesting market of Agra which you would often find surrounded with beautiful handicrafts, decorative items, best imitation jewelry, fabrics, cosmetics, ladies' bags, etc. There are about 216 shops that sell these kinds of stuff. If you plan to visit Agra then make sure you go to Kinari Bazaar to find some interesting gifts for you and your loved ones.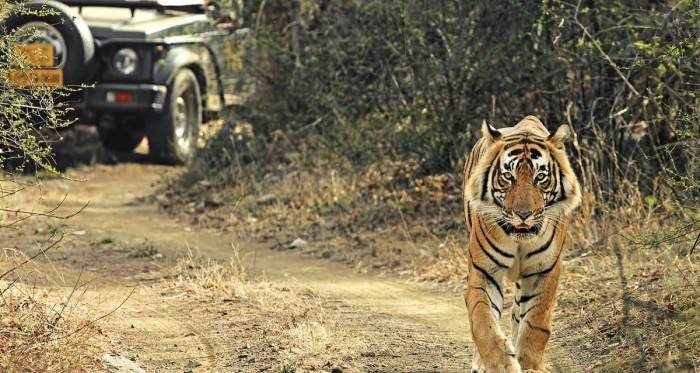 If you are passionate about wildlife and safari then Agra is a place that can help you visit some amazing safari.
Chini ka Rauza is also known as China Tomb which is a tomb of Afzal Khan, Prime Minister of the Mughal Emperor Shah Jahan. Besides the Taj Mahal, if you want to see the exotic architectural style building you can visit Chini Ka Rauza. If you want to know how to reach Chini Ka Rauza then just take a rickshaw. Chini ka Rauza is situated near to Taj Mahal.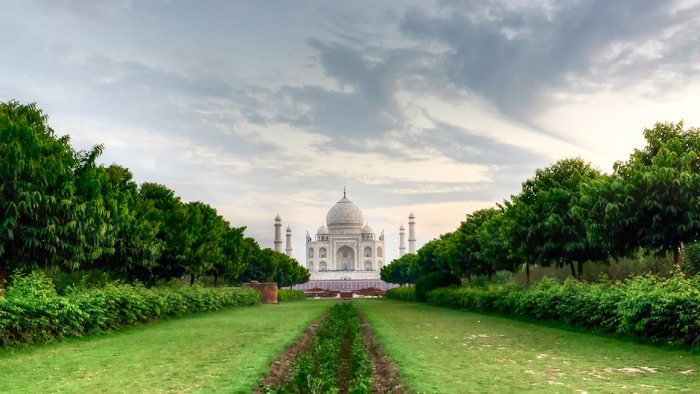 Undoubtedly the Taj Mahal is beautiful, but how you see it matters a lot. So, Agra isn't famous only for the Taj Mahal; rather, from the locations you see. Agra is also famous for Ram Bagh and Mehtab Bagh which give the perfect view of Taj Mahal. However, the Ram Bagh and Mehtab Bagh way back years when there was no Taj Mahal. Now, this park is known as Moonlight Garden and it is one of the most beautiful places to visit in Agra. 
If you want to explore the finest Mughal architecture in India, Tomb of Salim Chishti is one of them. Apart from Agra Taj Mahal, the Tomb of Salim Chishti is a good place to visit especially, if you are passionate about architecture.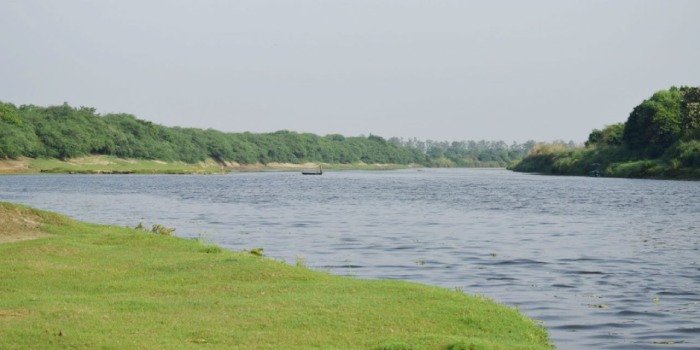 Near Mathura highway you will find a lake which is popularly known as Keetham Lake, it is full of greenery plants and trees. Keetham lake is a beautiful place to visit if you want to stay away from the crowd for a while and want to enjoy the natural environment. This lake is visually attractive and one of the famous lakes of Agra.
Simple Culture, Simple People And Simple City
Agra is a place in Uttar Pradesh where people are kind hearted, cultural, simple and very generous towards others. If you are someone who is interested in exploring new places and culture then Agra will fulfill your desire.
The Taj Nature walk is a nine Kilometer long nature trail which gives different interesting views of Taj Mahal from different settings. Those who don't want to visit Taj Mahal specifically, but want to explore Agra would love the Taj Nature Walk. Entry fee for Indian citizens is 20 where for foreigners it is 100 rupees.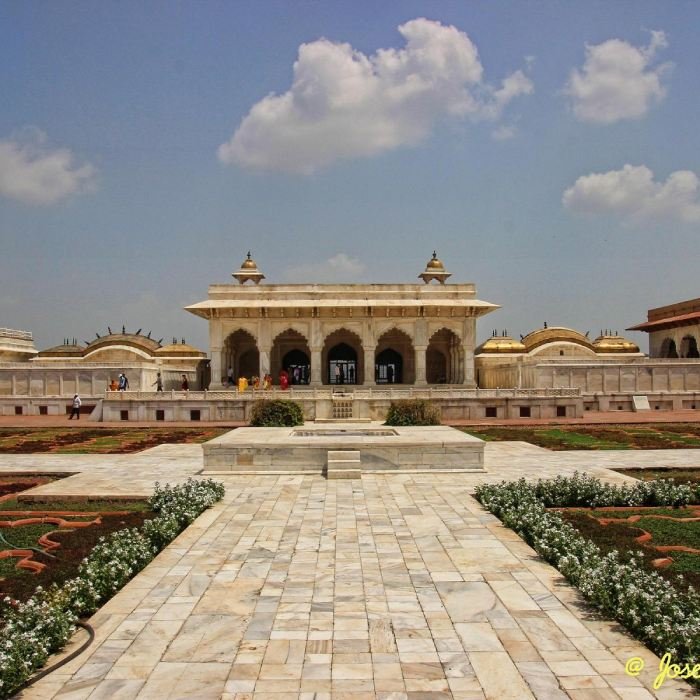 Besides the Taj Mahal, if you want to explore Agra and its places a little more than, visiting Anguri Bagh could be worth it. Also, those visitors who are from outside of India can avail 50 rupees discounts on visiting the Anguri Bagh for holding a Taj Mahal ticket for the same day.
Anguri Bagh was a relaxation place for the royal ladies. It was also known for its rich harvests of grapes and flowers.
Machhi Bhawan can be translated as Fish building. This fort has 26 doors which are decorated with a pair of fish. This place used to be the Golden throne of Shah Jahan that allowed him to have the entire view of the court.
Most frequent questions and answers